Bee Happy News
Keep up to date with the latest news from Bee Happy Orthodontics.
For instant alerts, why not LIKE us on Facebook?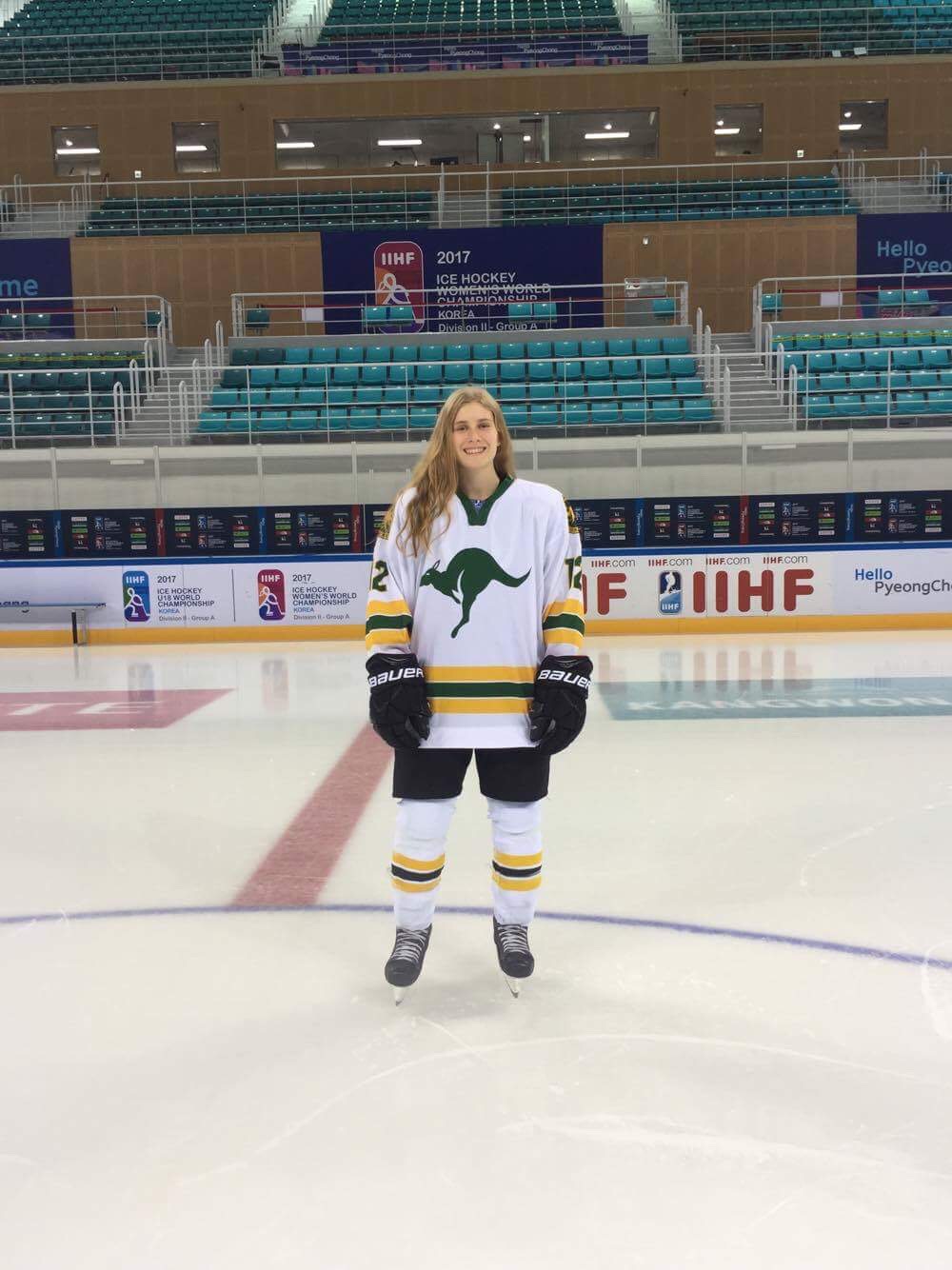 Emily Davis - Aged 15 of Spring Gully - Sliding to Success
We have a very talented patient who is about to embark an exciting ice hockey venture overseas. Emily has been playing ice hockey for seven years and was inspired to play the sport when she went to watch her older brother play. "Instead of just watching, I felt I wanted to play, so I signed up," Emily said.
Emily's mum is from Canada and was brought up on the sport and encouraged her kids to play. Emily's twin brother also plays and it is a family affair with at least two trips to Melbourne each week for training plus games on the weekend.
Emily plays ice hockey year round. In Winter she plays for the under 21 Bombers side in Melbourne and in Summer plays for Melbourne Ice which is a team in the Australian National Ladies Ice Hockey League.
The highest achievement so far in hockey was when Emily captained the Australian Under 18's side last year in San Sebastian Spain. The team ended up winning the competition and became world champions.
In August, Emily will be moving to Canada for 10 months to attend an ice hockey school in Kelowna, British Columbia. She will study as well as play ice hockey so she will still complete her secondary education on time. Emily is very excited about having this opportunity and is looking forward to the experience.
Emily doesn't have much time for other sports or hobbies as she is also very studious and is hoping to study health science or anatomy and follow a career path around those interests.
Best wishes Emily, we are very excited for you!
Toby Balcke - aged 12 of Lockwood - League & Club Bowling Champion
You know a youngster has potential when he bowls out more opponents than anyone else in their team and the League. That's just what Toby did in the 2017 Bendigo District Cricket Association Under 14's A Marong side. Toby has been playing cricket since the age of 8 and currently plays for the Marong Cricket Club Panthers.
This year is the first time he reached such an achievement with great bowling success. The other highest achievement in Toby's cricket career was when his side won the Premiership in the under 8's division.
Another high point in Toby's sporting career was when he won premierships playing basketball for the Generals and footy for Marong Football Club. Despite being such a successful bowler, Toby's favourite sport is footy. His team this year is currently undefeated so he is hoping for another premiership this season.
Toby is in year 7 at Marist College Bendigo and isn't sure what career he wants to pursue, but he thinks it will somehow involve some sort of sport. Good luck Toby!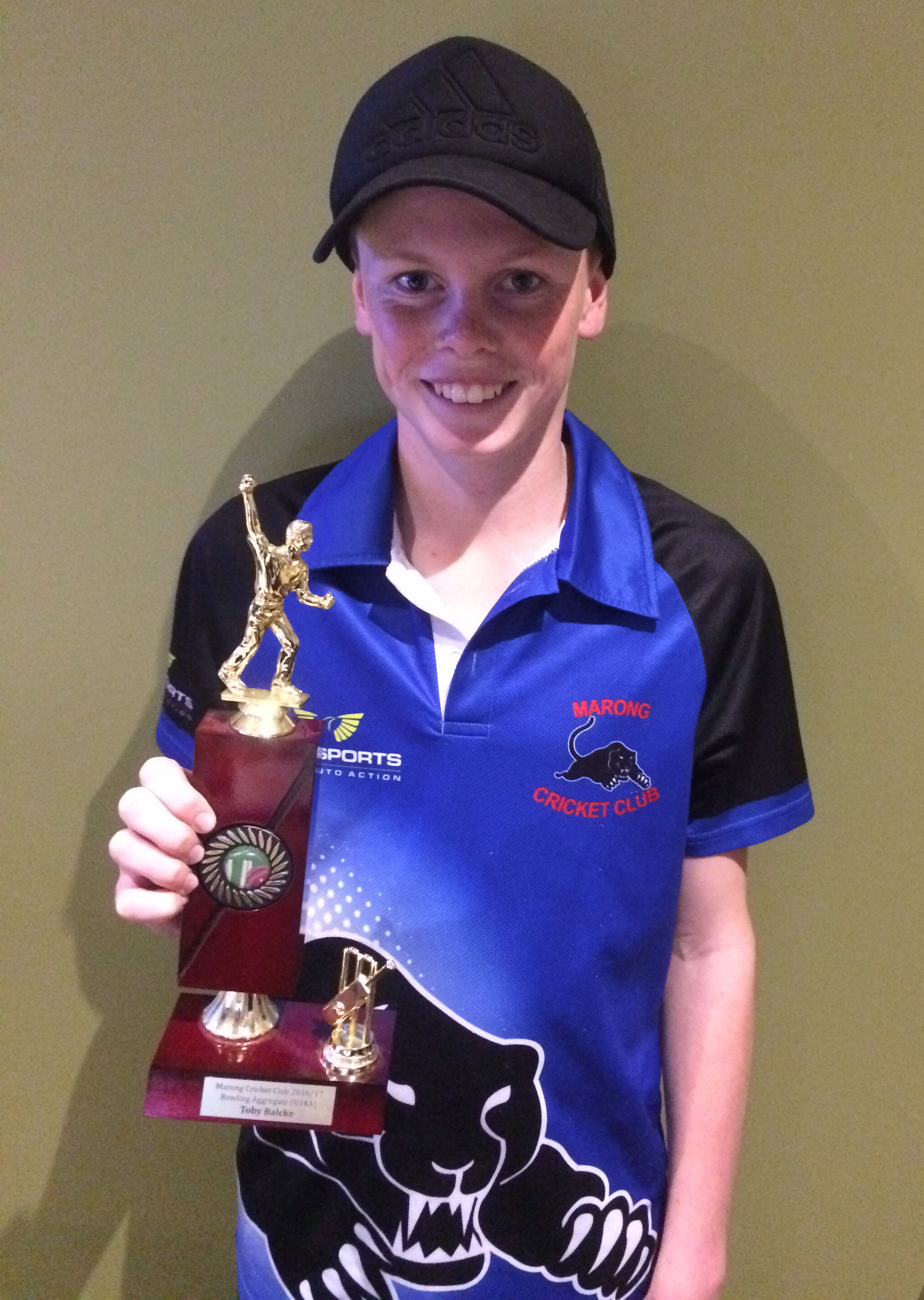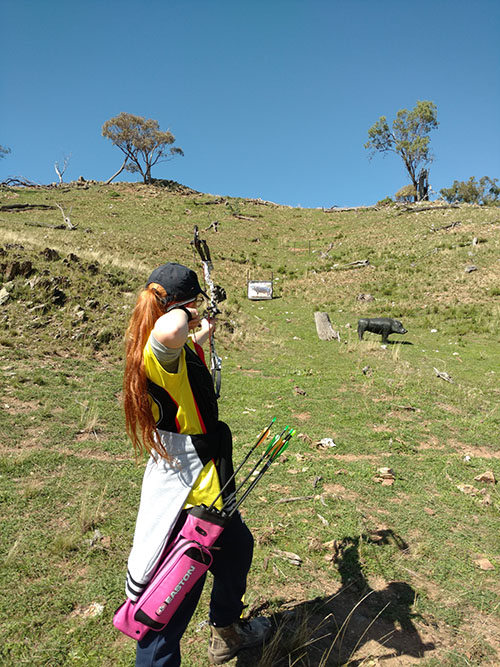 Jazmin Everett - aged 12 of Swan Hill - A Family of Archery Success
After only just 8 months in the sport of archery, one of our patients, Jazmin Everett, has already won medals at the national level in her age group.  She became interested in the sport through her father and two uncles who have been in the sport for a long time. 
Even her little brother who is only 7 years old has started taking an interest in the sport.
Jazmin is aged 12 and in year 6 at Swan Hill North Primary School.  She is a member of the Swan Hill Archery Club and recently won two bronze medals in the Australian Open Archery Championships held in Mudgee NSW in the under 13s Cub Division. 
Jazmin is also the current Victorian State Champion.
In addition to archery, Jazmin plays on her school's softball team, likes to sing and play guitar as well as does ballet class two times per week.  She also enjoys playing softball for her school. 
Her mum Lisa says she is a very multi talented and motivated girl who will achieve well in life, whatever path she chooses.
Good luck Jazmin and follow your dreams.From all of us at Bee Happy Orthodontics.
Morgan Keating - aged 16 of Kerang - Interleague Honours
Morgan  had the honour of playing in the Interleague Team for the Golden Rivers League in mid May this year. She is one of our patients from Kerang and plays in the under 17 division. During her match Morgan won 'Best on Court' for her team.
As a member of  the Wandella FNC, Morgan normally plays in the Centre position for both the Under 17 team as well as in the A Grade team. For the Interleague match she played in Goal Defence. Morgan has been playing netball since the age of 8 and has won numerous premierships and 'Best and Fairest' honours.
Another highlight of her netball career was being a part of the Northern Zone Netball Academy where Morgan trained and played with the best netballers from the area. She also had a few trips to Melbourne for training and matches to help improve her skills.
Morgan also plays basketball, loves to waterski and waitresses at the Royal Hotel in Kerang.  When she  finishes year 12 next year, Morgan hopes to study to become a nurse.  Good luck Morgan in all of your future endeavours.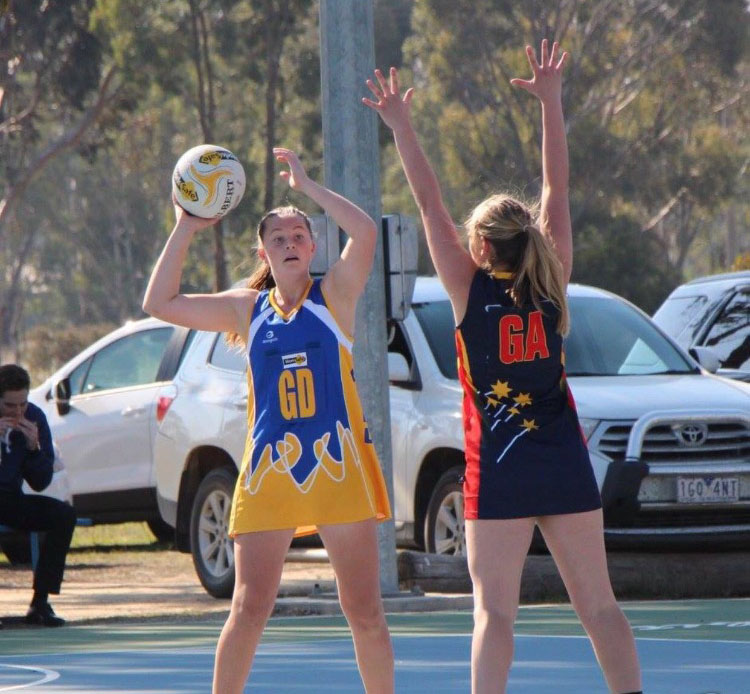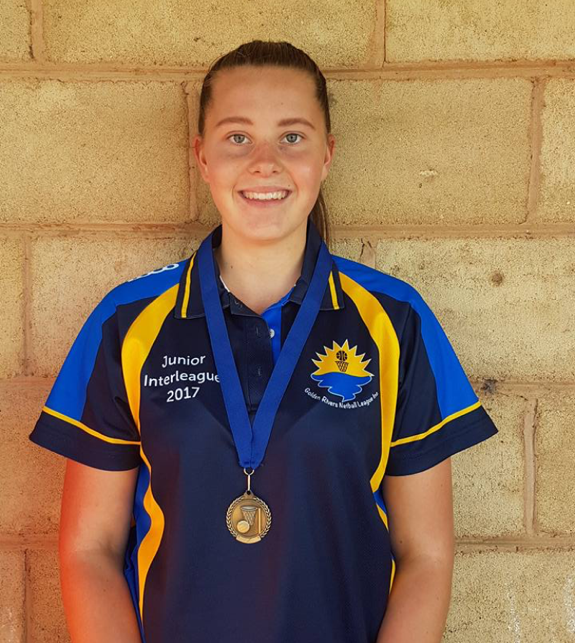 Will Kelly - aged 26 of Bendigo - Tricks to Earn Gold
One of our patients, Will Kelly, was one of two Bendigo water skiers who has helped propel Australia to an historic first Disabled Open World Water Ski Championships win.
 Will Kelly was part of a 10-member team which delivered Australia gold at Myuna Bay, near Newcastle, this month. He finished second behind his coach Jason Sleep in the 'tricks' event.
 The gold medal was a highlight in Will's career after skiing for just five years following a road accident that left him a paraplegic.  He competed in the Championships in 2015 but only came 10th.  Will competes in both the 'tricks' and 'slalom' events.
The Australian team scored the highest score ever at the Championships and tool out the first gold as a team.The Australians, who finished second at the last world championships in 2015, won gold ahead of perennial powerhouse and reigning champions the United States, with Italy in third place.
Will's coach, Jason Sleep regularly praises the efforts of 26-year-old Kelly and believed it would not be to long before his training partner was beating him at major events.
 Will and his coach train 5 days a week from September to May each year and belong to the Bridgewater Waterski Club that hosts the annual Aussie Masters every Australia Day.
 It was there earlier this year where the Bendigo pair broke a 30-year-old disabled water ski tricks world record at the Australian Masters Water Ski Championships.
 Will trains daily in the gym during Winter and is preparing for the Open World Championships to be held in Europe in 2019 and hopes to beat his coach and win a gold medal in the 'tricks' event and place higher in the 'slalom' event.
 What an inspiring story. Good luck Will!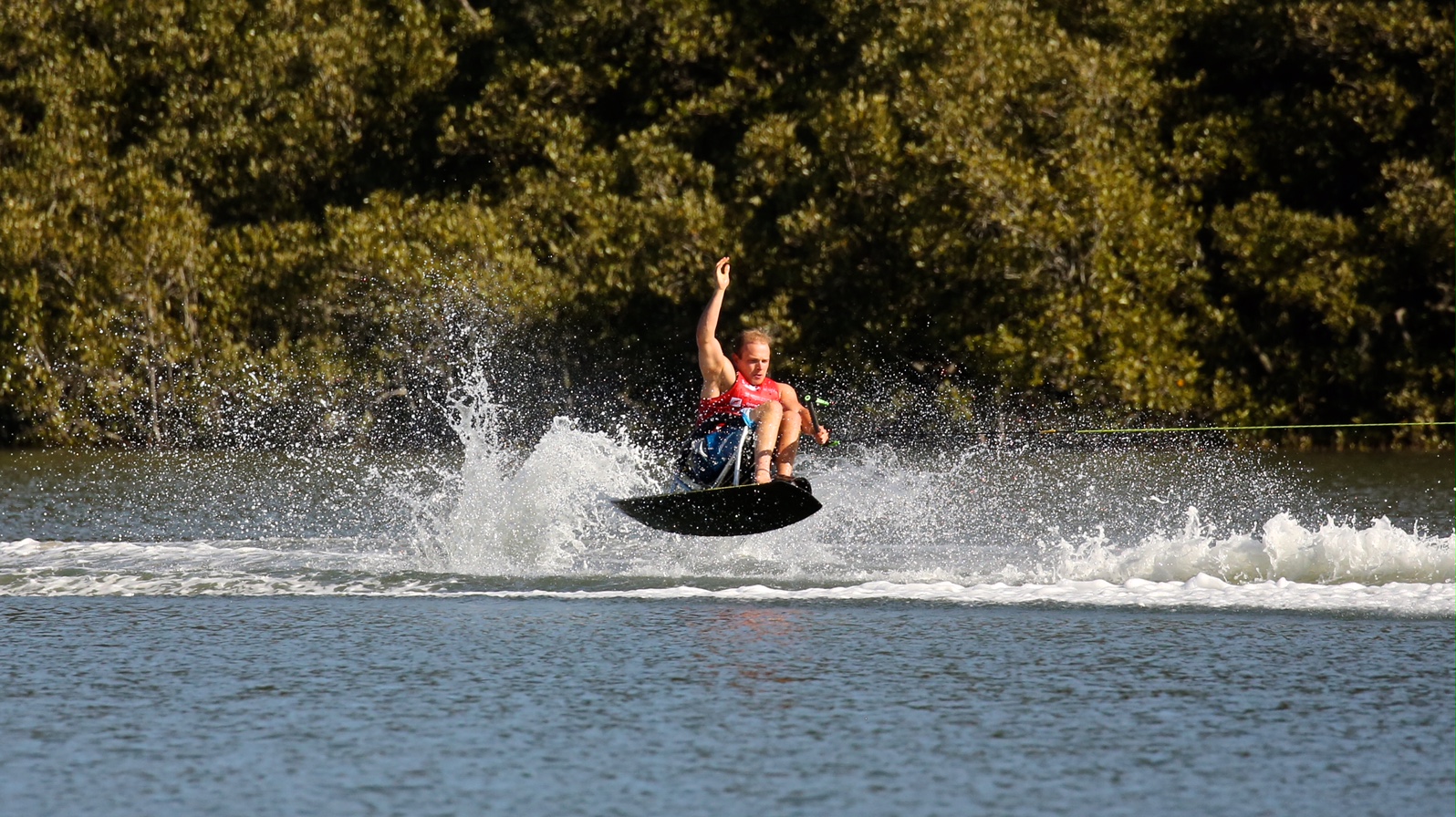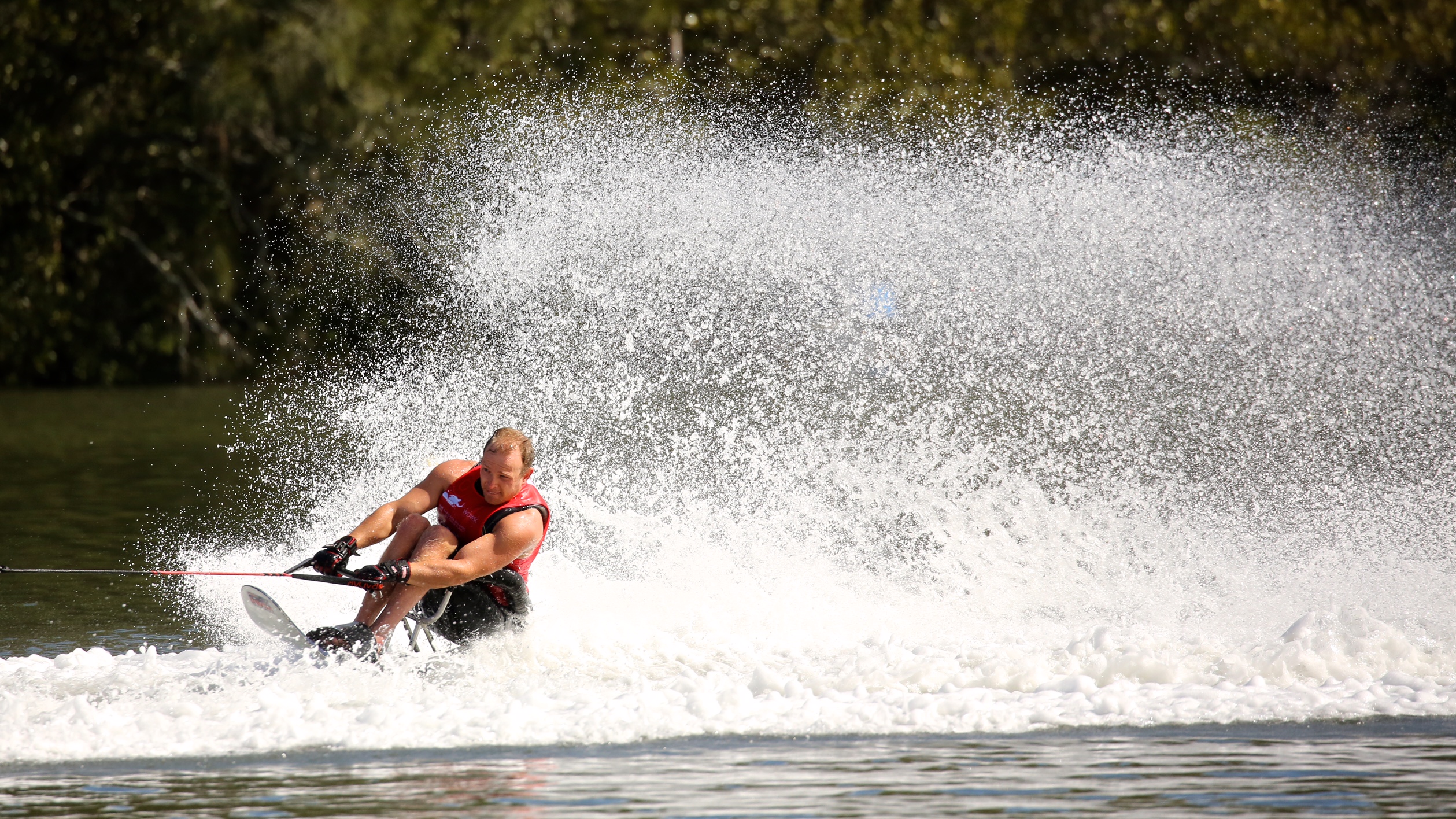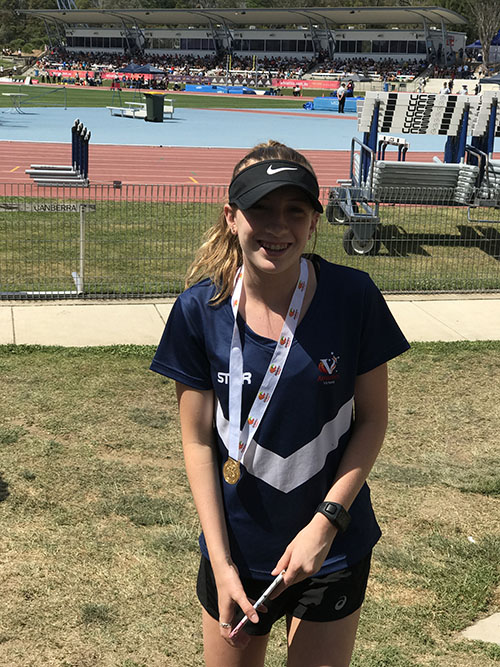 Zahra and Yazmin Hayes - aged 15 and 14 of Elmore - Sister Success
About Zahra 
 The Hayes family of Elmore has four very talented kids involved in sport.  Two sisters of the Hayes family are patients at Bee Happy and have had great success at both the state and national levels in Athletics.
 Zahra is a race walker and has recently won two Australian titles, one at the All Schools Championships and one at the Road Walking Championships.
She became interested in athletics when she was 10 years old.
Zahra's older sister was involved in Little Athletics at the time as well, so she decided to go along.  A coach recognised her running style and felt she would be a good race walker.
 Zahra is in year ten at Rochester Secondary College and is a member of the South Bendigo Senior Athletics Club and the Bendigo Race Walking Club.
She also plays netball for the Elmore Netball Club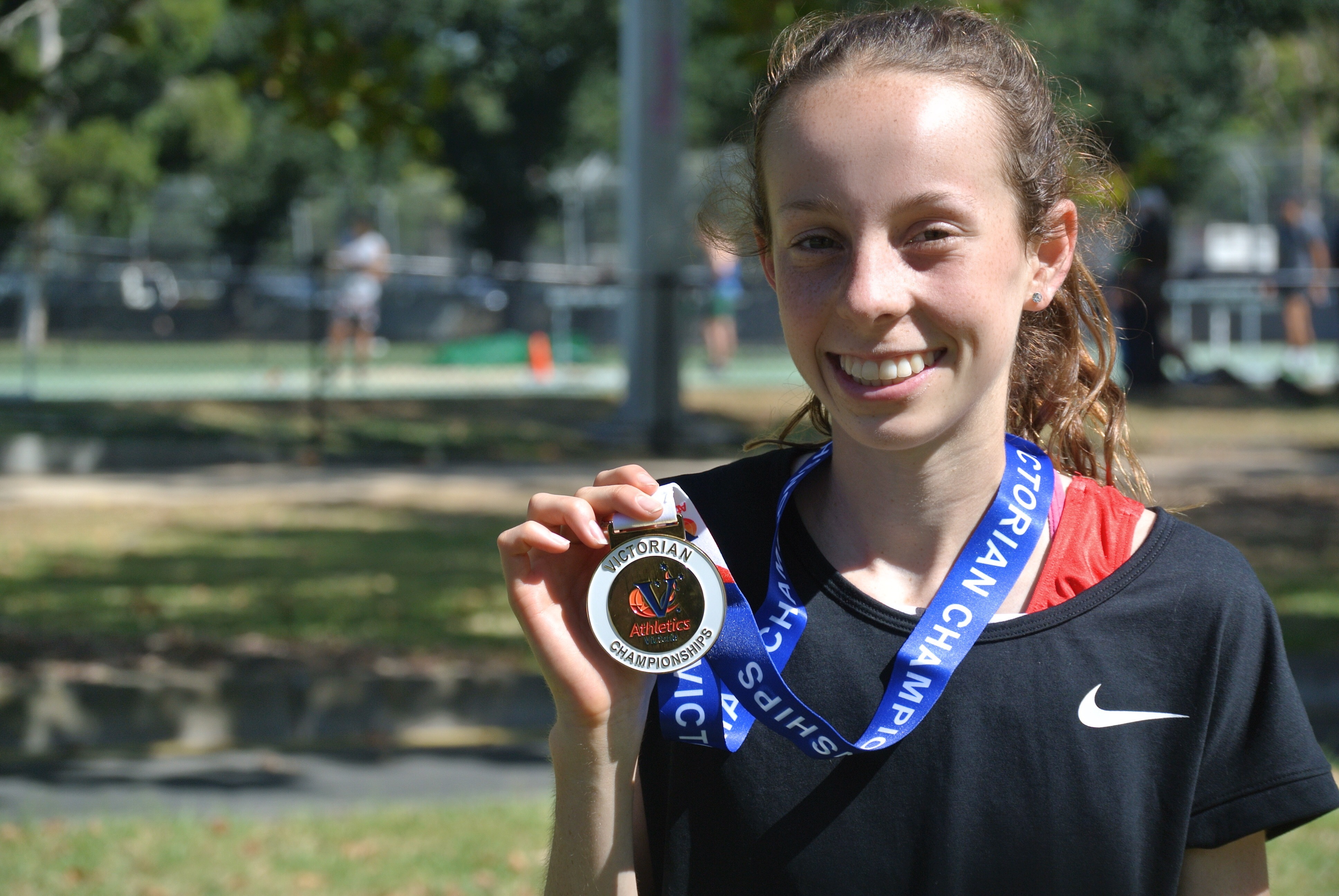 About Yazmin
 Zahra's younger sister Yazmin is a middle distance runner. She won the state under 16s 3km event in February. This qualified Yazmin a place at the nationals in March that were held in Sydney.  She came in first for Victoria and 9th in Australia.
 Yazmin in is year 9 at Rochester Secondary College. She used to play netball as well, but gave that up to concentrate on her running.  Yazmin is also a member of Rochester Little Athletics and South Bendigo Senior Athletics Club.  She is very dedicated to her sport and will continue to run throughout her life and hopes to keep improving her times and competing at higher levels.
 Both girls also compete in cross-country running and train with the local swimming club, but do not compete in swimming. It helps them to keep fit.
Bee Happy sends its best wishes to both girls in their sporting endeavours and life ambitions.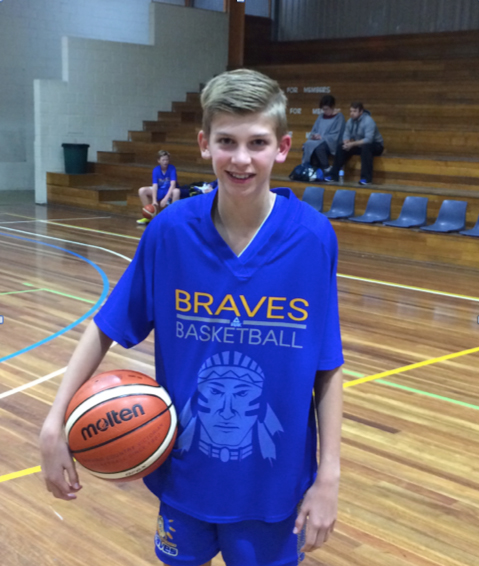 Jake Nihill - aged 13 of Strathdale - 
Sporting Chances
Not many youngsters have the opportunity to play at a high level in two sports, but one of our patients, Jake Nihill, has done just that.  He was inspired at the age of 7 by his older brother to play basketball with local side Generals in the Bendigo Stadium competition. From there Jake has progressed to play for the Bendigo Braves and represent Bendigo and Country Victoria.
At the start of the year Jake was chosen to be part of the Central Victorian Basketball Academy and from there was chosen as a member of the Country Victorian side who then played Country teams from all over Australia and New Zealand in the Australian Country Junior Basketball Cup where Jake's team came 5th overall.  In the Easter school holidays, Jake played in the Victorian Junior Basketball Classic.  This is a competition of the best country teams in Victoria.  Bendigo came second to Geelong losing a hard fought contest in overtime.
Jake has also excelled at Aussie Rules Football through his  Sandhurst Football Club side. As an agile defender, he was spotted early in under 12's by recruiters and was chosen for the AFL Football Academy which, then led to Jake being chosen in the under 12's interleague side competing against other Country Victorian teams.
We asked Jake which sport he prefers, but he was unable to choose, as he loves them both.  The seasons do overlap a bit at this time of year Jake is either training or competing in either sport nearly every day.  But he loves sport and keeps up with his studies, so his parents are happy for him to keep going as far as he can in either or both sports.
One thing Jake was sure about is that he will always continue to play sport and hopes to make a career out of a profession that is sport related. We have no doubt Jake will excel in whatever he choses and wish him well in his endeavours.
Archie Richardson - Aged 13 of Kennington
Mountain Bike Riding National Ranking
After struggling to find a niche in the sporting world, one of our patients, Archie Richardson, found his calling when he participated in the Energy Breakthrough try-outs with his primary school, St Therese's. From the positive experience in this event three years ago, Archie became involved in mountain bike riding in the cross-country discipline (XCO) and joined the Bendigo Mountain Bike Club. In March this year, Archie won the prestigious Golden Triangle Epic Race in the under 15's boys 30km category. After a highly successful 2016/17 race program, Archie is now ranked  8th in the nation and 3rd in the State in the under 15's boys category. 
Prior to this amazing accolade, Archie competed in the 2015 Victorian Schools Cycling Championship and won the State Championship & Yellow Jersey for Mountain Bike Riding U/13 category.  In 2016 he had success in the Mountain Bike Australia XCO National and Victorian U/15 Series, as well as the Club's Summer and Winter series.
Whilst Archie is having a short break, he will race in his club's winter four-race series then compete again in the Victorian Schools four-race series. In November he hopes to compete in the Catholic College Energy Breakthrough team again.
Archie is also a member of the Bendigo Two Wheel Academy, which is the junior sports academy for mountain bike riding.  His father David manages the program with 3-4 coaches.
Archie's goal is to rank in the top three in the nation in at least one age category as he progresses in the sport.  His ideal career will somehow involve sport, ideally cycling, or he may study sports physiology. Regardless of his career, he hopes to always continue to ride in his chosen sport and enjoy his other interests including video editing and mastering Rubik cubes.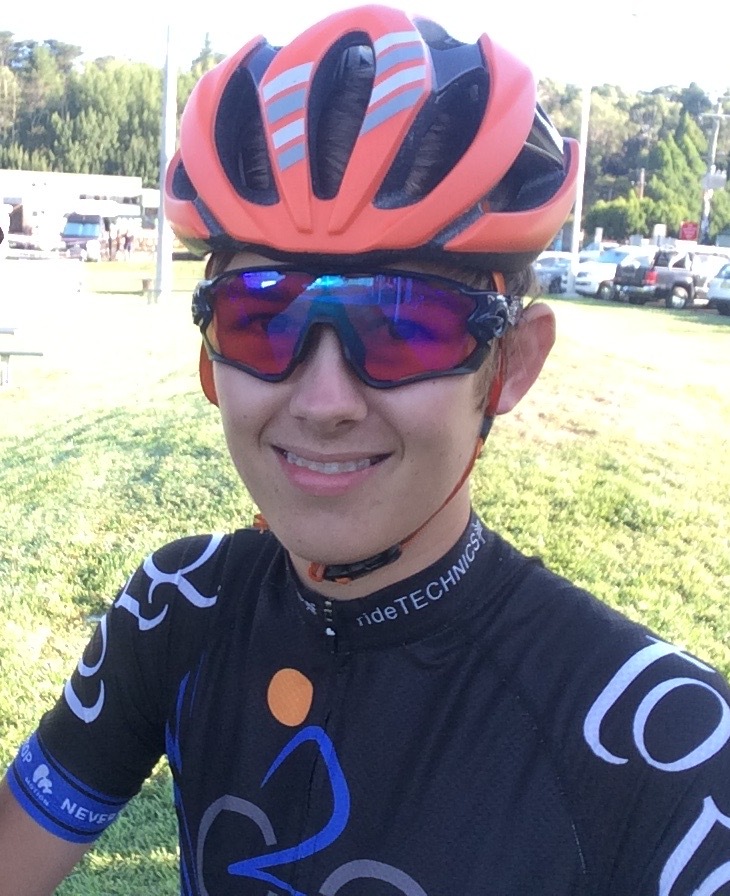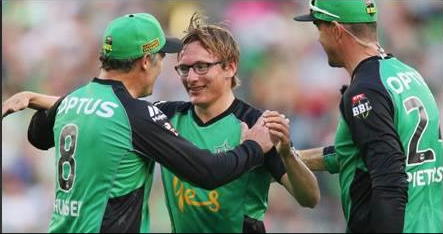 Liam Bowe - aged 20 of Bendigo - Big Bash Debut
A young man that Bee Happy is very proud of is Liam Bowe, a 20 year old from Bendigo, who recently played for the Melbourne Stars in the Big Bash! He is a patient of Dr Tissa Jayasekera.
Liam's debut for the Melbourne Stars at the MCG was destined to be impressive, occupying the number 23 jersey made famous by Shane Warne throughout his career in limited overs cricket.
The left arm leg spinner recruit caught the attention of fans after snagging powerhouse Ben Dunk with a quicker ball, forcing the Strikers opener to rush his shot and slice it into the hands of David Hussey at mid-off.
Liam is now living in Melbourne and attending Deakin University studying Bio Medical Science. He grew up on backyard cricket with his brother, where friendly games often turned competitive. While living in Bendigo he played with Sandhurst Cricket Club and is currently playing for the Essendon Cricket Club. Due to a striking resemblance, and the nickname of "The Wizard", viewers were quick to affectionately rename him "Cricket's Harry Potter". During his debut game, Liam displayed such control over the ball at a young age, he left experts stunned.
In news.com.au, South Australian Redbacks coach Darren Berry was quoted as saying he was particularly impressed with Liam's performance, praising the young spinner for excelling in cricket's "hardest skill".  Mr. Berry also stated, "While only taking one wicket with figures of 1/21 from three overs, Bowe's control over the ball at such a young age left a lot of people excited."  Another cricket icon, Adam Gilchrist, was also impressed. "Young Liam Bowe, what a terrific effort from him," the former Australian wicketkeeper said.
Liam worked his way up the ranks playing cricket from a very young age starting at Sandhurst Cricket Club.  From the age of 14, Liam regularly made representative squads representing his region and eventually being chosen for Victorian sides. Whilst living in Melbourne to complete his university degree, Liam was picked up by recruiters of the Essendon Cricket Club. From there we was spotted by Big Bash talent scouts.
We think Liam is amazing as well and Dr Tissa was suitably impressed! He is definitely one to watch.
Annie Kinross - aged 18 of Bendigo - Australia's Curviest Model
Following a youth filled with competitive dancing and cheerleading, patient Annie took up modelling at the age of 15.  This was a natural progression and career path that Annie had dreamed of.
Finding a top Melbourne modelling agency helped to move Annie's modelling career forward.  After getting some good shoots, her agency suggested she audition for the Australian Super Model of the Year. She went to Melbourne to try and qualify for this competition for Victoria.  All other states had representatives as well.
A total of 15 girls were chosen to compete in the Super Model of the Year Competition, with Annie lucky enough to make this group. The 15 girls aged between 15 and 24 were flown to Bali with the competition run in Seminyak in late January/early February 2017. The girls all stayed at villas and resorts around the Seminyak area where they were able to tour and see some of the country.
The competition saw the girls strutting down the catwalk modelling in the two sections of swimwear and designer wear from Bali Designers.
The winners were announced and a new category had been added without the girls' knowledge. The Curviest Model of the Year was added to the competition as well as a team category. Annie was excited to win the new Curviest Model category.
As a result of her win, she automatically qualified to go to Edgware, London in late March for Top Model World Wide Competition.  Whilst in London, the girls were able to tour amongst rehearsals for a couple of days with hair and make up for different looks.  The competition ran over one day with three walks in the sections of bathing suits, fashion wear and formal wear. Five Australians and 35 other young women from different countries including Europe and the Americas were in the competition.  Whilst Annie did not win or place in London, she has a number of other competitions to lined up for the rest of the year.  She also works in hospitality part time following completion of year 12 in 2016.  She also regularly gets modelling jobs and hopes to be modelling full time within the next couple of years.
Annie will also be able to attend next year's Australian Super Model of the Year and be both a judge and mentor.  For the year leading up to the next event, Annie will become the Curviest Model Ambassador for Australia.  We wish her all the best in her endeavours.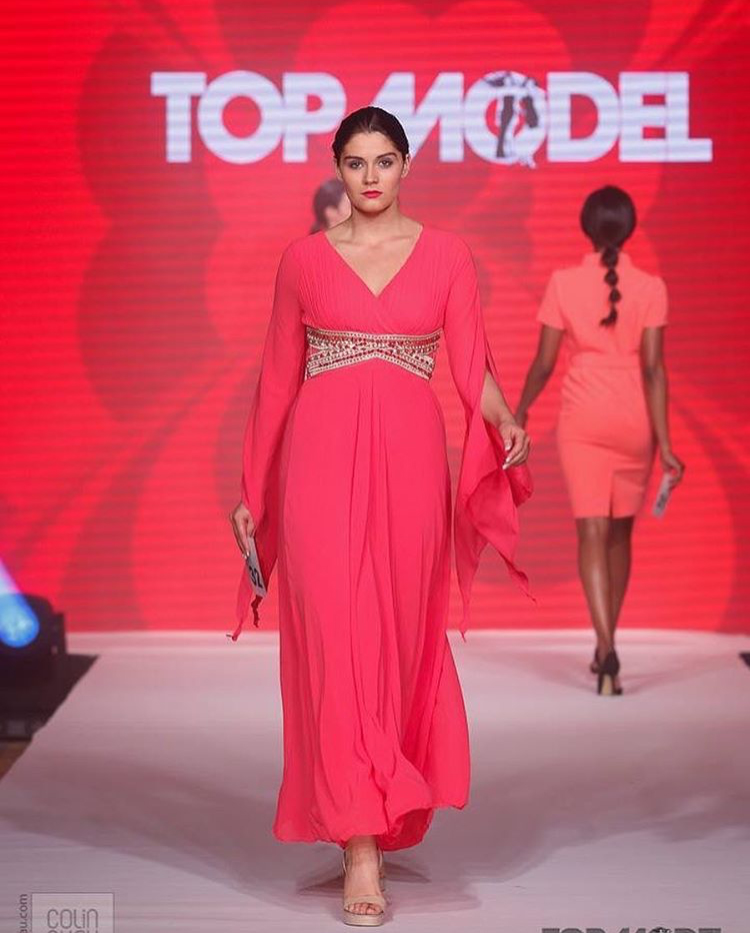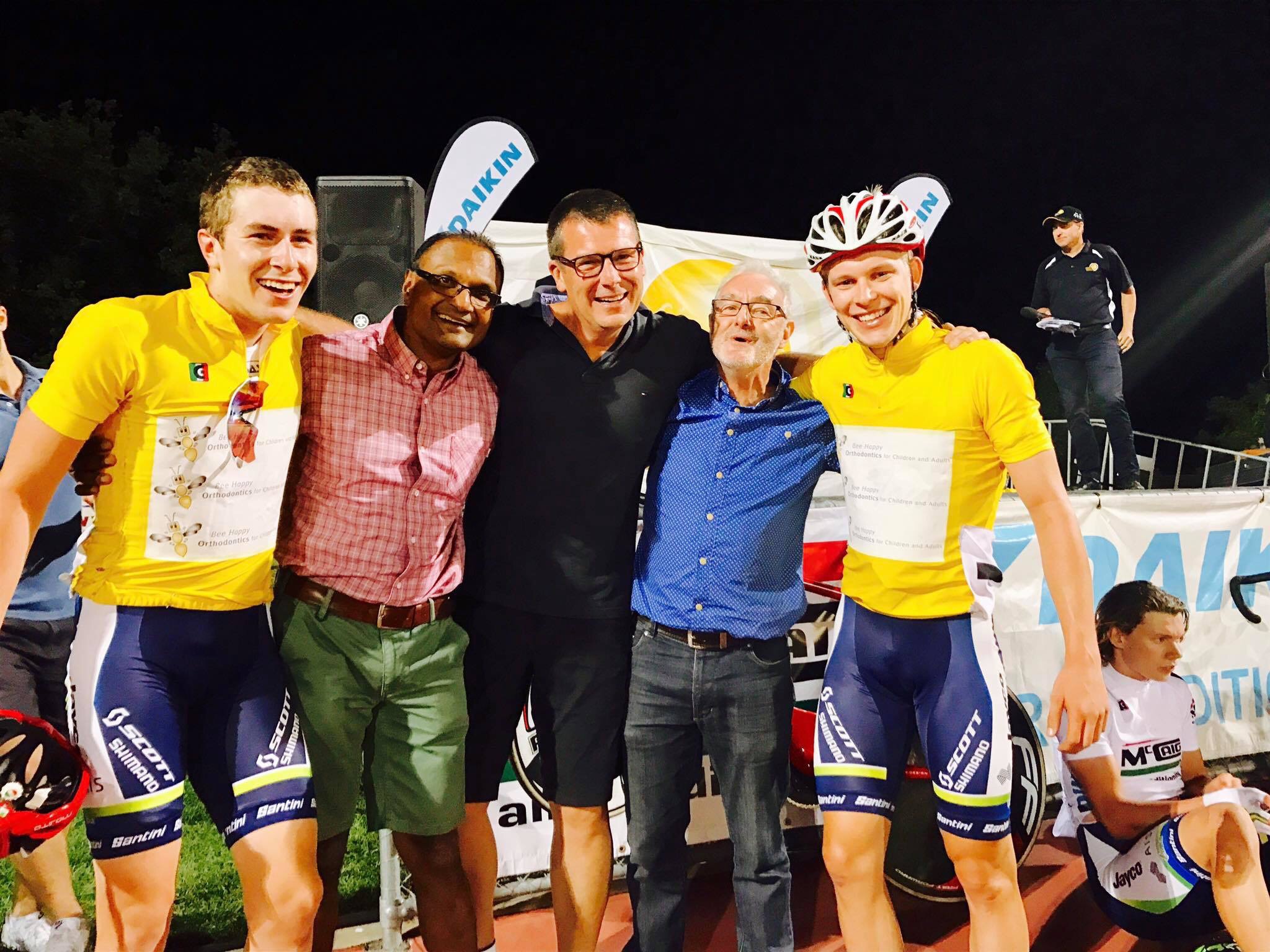 Big Win for Bee Happy Madison Team
Bee Happy Orthodontics continued its proud support of the Bendigo International Madison run in Bendigo over the long weekend in March with their sponsored team of young guns, Rohan Wight and Alex Porter, the winners in what was an action packed and thrilling close race.  One of our Orthodontists, Dr. Tissa Jayasekera, has had an interest in cycling for over 20 years with Bee Happy Orthodontics being the inaugural major sponsor of the Bendigo Bank Academy of Sport in 2003. Dr. Jayasekera is pictured enjoying sharing the win the team at the presentation.
Wight and Porter upstaged big guns Cam Meyer and Callum Scotson and Sam Welsford and Kell O'Brien to win by a lap.  Seven teams including all the big guns gained a lap midway through the race and the Madison became a race of cat and mouse.  According to the Bendigo Advertiser, favourites Scotson and Meyer attacked repeatedly, but they were continually reeled in.
While the big guns watched each other, Wight and Porter rode a smart race and pounced to gain a lap with just 25 laps remaining.  They emulated their coach Tim Decker (a previous local in Bendigo) to win the Bendigo Madison in upset style.  Tim Decker was the inaugural coach of the first Bendigo Bank Academy of Sport Cycling Team sponsored by Bee Happy Orthodontics and we were thrilled to watch him improve his and the team's young talent locally and now be a part of a winning team of the Madison as a coach.
Introducing SureSmile
SureSmile Braces create a 3-d computer model of your bite by using advanced imaging technology to scan your teeth.
With the 3-d model, your Bee Happy Specialist Orthodontist can now see your teeth and how they fit together from any angle.
Once your treatment plan is determined, SureSmile directs a robot to bend a Shape-Memory Alloy archwire according to your Orthodontist's prescription.
An independent study published in the World Journal of Orthodontics found that patients treated with SureSmile, had their teeth move more directly to their finishing positions designed by your Orthodontist which means a quicker treatment time.
Unlike traditional orthodontic treatment, which relies on plaster models and x-rays, SureSmile provides your Orthodontist with a detailed 3-d computer model of your teeth to plan your individual tooth movements throughout the process.
Not everyone is a candidate for SureSmile.
At your first free, no obligation consultation at Bee Happy Orthodontics, your Orthodontist will discuss all possible treatment options available to suit your needs as well as provide a treatment plan and quote.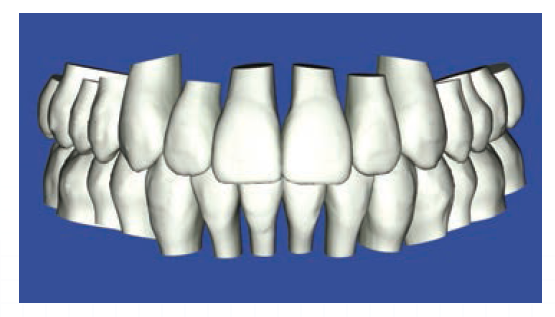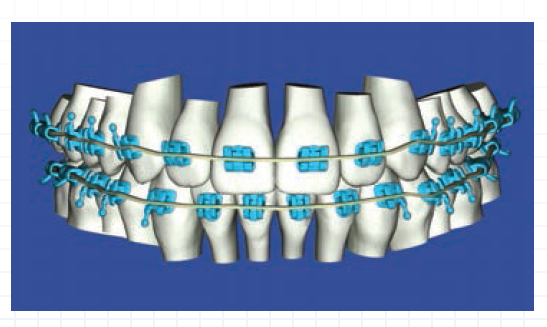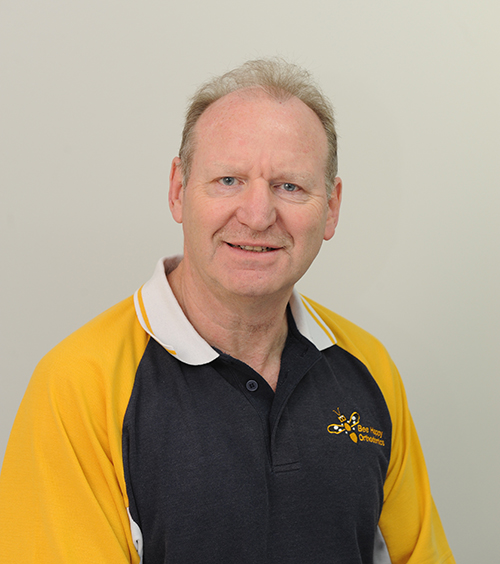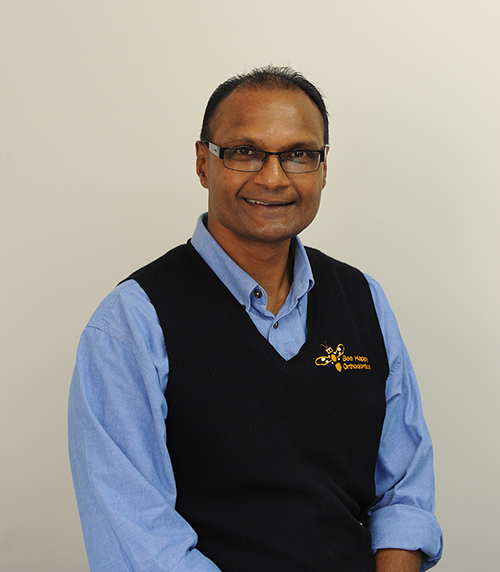 "Is Your Dentist an Orthodontist?"
Many Dentists are now offering orthodontic treatment as part of their services. There appears to be some confusion among patients/parents as to what this entails, with some people under the impression that, "My Dentist is, or my Dentist is training to be, an Orthodontist as well."
Most General Dentists who provide orthodontic treatment would have attended lectures/seminars and/or workshops, varying from 1-2 days in some cases to 1-2 weeks spread over one or two years in others, depending on the organisation offering this further education.
In contrast, Specialist Orthodontists initially receive a university degree to become a qualified Dentist.  They then undertake a further three years of full-time academic studies as well as full-time clinical training under the constant supervision of experienced Specialist Orthodontists, at an accredited university and teaching hospital.
After a further 12 months of practice, restricted to orthodontic treatment, they are, finally, accredited by the Australian Health Practitioners Registration Agency (AHPRA) as specialists in orthodontics.
While Australian Dental Board regulations allow general Dentists to offer orthodontic treatment to their patients, they are prohibited from using the term "Orthodontist" or  leading patients to believe they have "specialist" skills in orthodontic treatment.
This is much like your medical GP, who cannot describe themselves as a Specialist Physician or Surgeon, without first obtaining the appropriate training and qualifications.
In a similar way to specialists in the various fields of Medicine, Specialist Orthodontists have a much deeper understanding of jaw and facial growth, the various orthodontic problems, their treatment and related complications, than our General Dental colleagues.
Bee Happy Orthodontics has two specialists who service patients from a wide geographic area in Central Victoria with offices in Bendigo, Kyneton, Echuca and Kerang.
Dr. Tissa Jayasekera and Dr. Bruce Sokel are both members of the Australian Society of Orthodontists (www.aso.org.au) and are the only registered Orthodontic Specialists in Central Victoria.
Bee Happy Orthodontics' Specialist Orthodontists offer a full range of orthodontic appliance options including:
Clear Braces
Insignia™ Advanced Smile Design
Invisible Braces (Lingual)
INVISALIGNTM

 
Bee Happy Orthodontics Achieves Accreditation!
Central Victoria's local Specialist Orthodontics practice, Bee Happy Orthodontics, has reached another milestone in its 30-year history with notification of accreditation from the Dental Industry of Australia's (ADA) accreditation body QIP.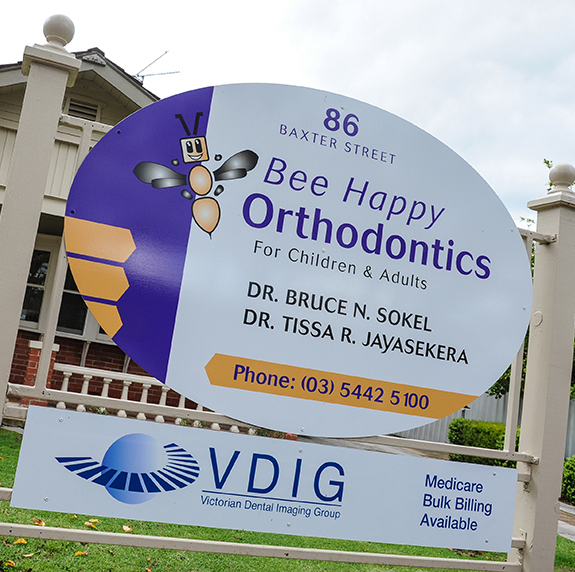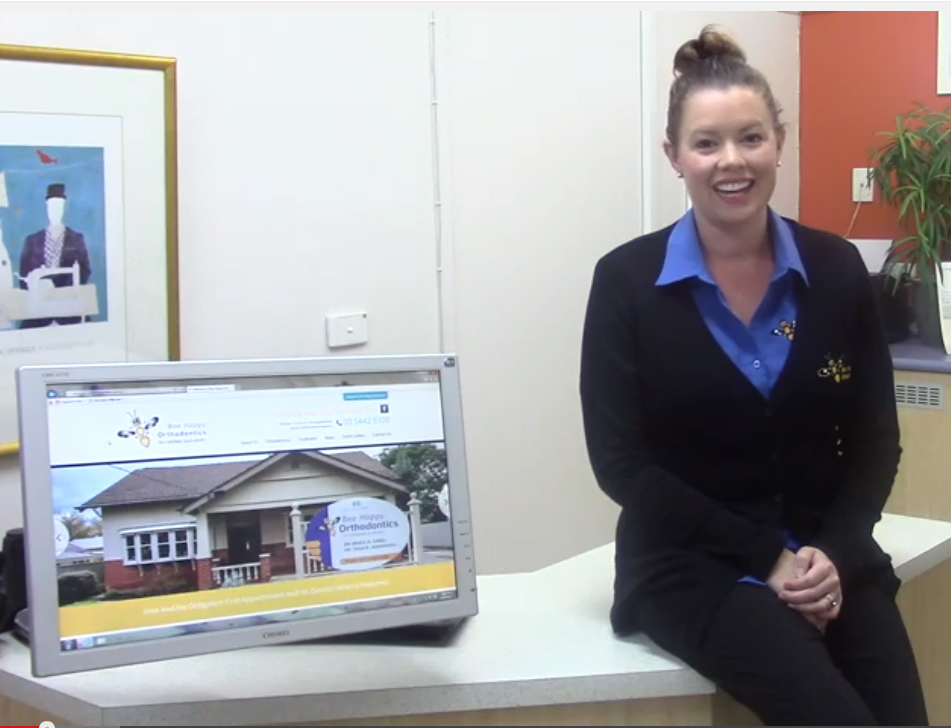 More Helpful Patient Videos
We continually look at ways to help patients' experience as they go through treatment.
In addition to our post banding video that can be viewed on this website or on our YouTube channel  https://youtu.be/8nmpnM3uQ7A, we have also produced a video for instructions on how to care for your teeth and retainer(s) after the braces are removed  https://www.youtube.com/watch?v=K7G9Rhte9_A and care of your fixed appliances whilst in treatment  http://youtu.be/O0KjZZkjIfA.   We also have some other helpful videos through this website.
Join us on Facebook where we give you all of the latest news and information.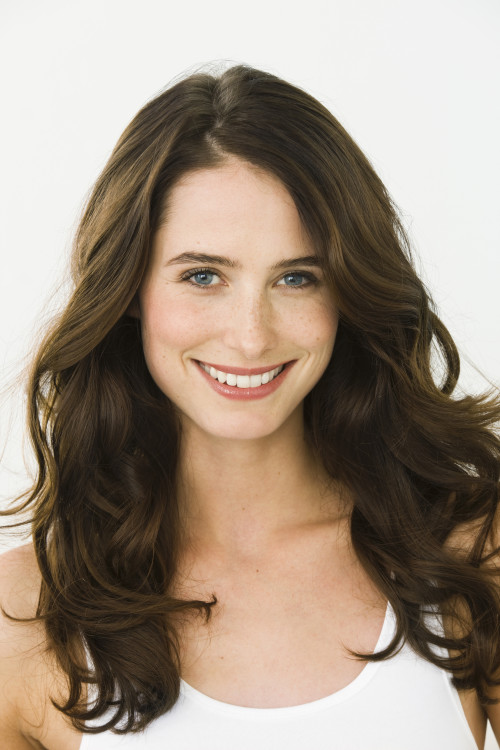 INVISALIGN – Another Treatment Option for Patients
SMILE CONFIDENTLY WITH INVISALIGN, THE CLEAR ALTERNATIVE TO BRACES
Invisalign treatment straightens teeth through a series of clear, comfortable and removable aligners. Each aligner is slightly different, moving your teeth gradually into the desired position. This type of treatment does not suit all patients, but we offer a free first consultation without obligation to see if this is an option for you.
At this consultation, we can go through all of your treatment options. No Dentist referral is required, so you can phone today to make an appointment to find out more. If invisalign treatment is not suitable, we offer a range of clear and invisible braces.

FREE First Consultation With our Specialist Orthodontists
Every patient has different needs so we offer a complimentary consultation to discuss with you treatment options with one of our Specialist Orthodontists at our four practices located in Bendigo, Echuca, Kyneton and Kerang.
At the appointment, we discuss if treatment is required, optimal timings, along with referrals for other specialist work that may be required.
Potential patients do not need a referral from a Dentist to use our services, although ideally we like to work with your Dentist to ensure optimal treatment and ongoing care of the teeth and gums.
Individuals with poor alignment of the jaw may require extra treatment in the form of orthopaedic appliances, or jaw surgery.
NO DENTIST REFERRAL IS REQUIRED