Welcome to Bee Happy Orthodontics for Children and Adults
Our two Orthodontists are the only Registered Specialists Orthodontists in Bendigo and surrounding areas.  We do not require a Dentist referral and offer free first interviews without obligation.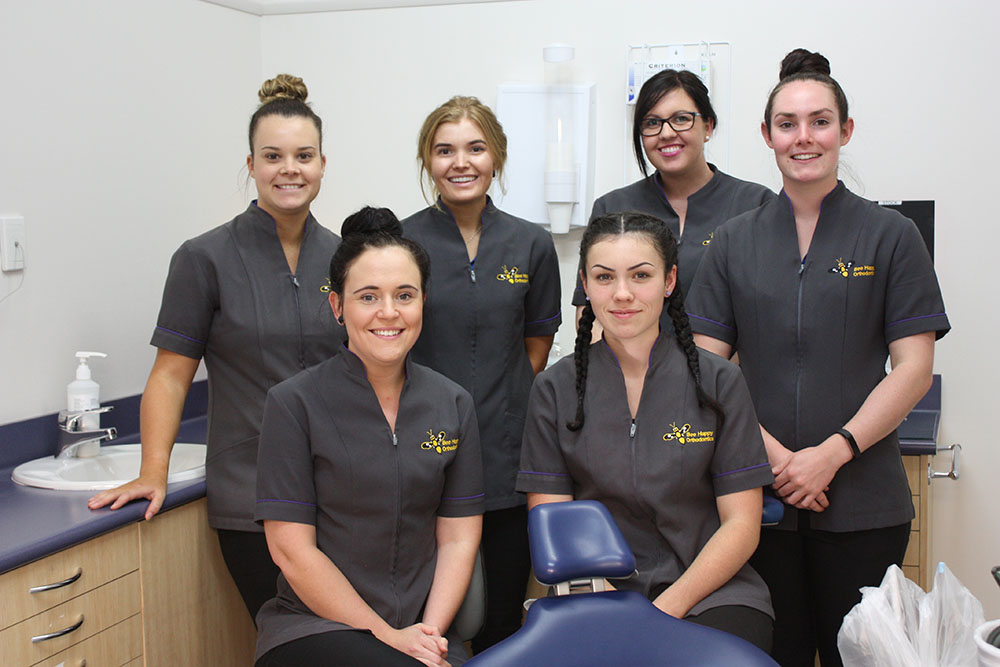 Bee Happy Orthodontics was established in 1985 in Bendigo with one Orthodontist, two Dental Nurses and one administrative support staff.
Today we have two Specialist Orthodontists, Dr. Bruce Sokel and Dr. Tissa Jayasekera.
Our Specialist Orthodontists provide treatment options to ensure straight teeth, and recommend treatment to ensure proper jaw and teeth alignment as required.
They know all the latest treatment techniques, forms of braces and treatment options that best suit each patient.
We have four offices in country Victoria, Australia in the towns of Bendigo, Kyneton, Echuca,  and Kerang.
We also provide dental x-rays on site that are bulk billed through VDIG.  No appointment is necessary and available Monday to Friday 9.00am to 5.00pm in Bendigo.
Our mission is to provide innovative and caring orthodontic treatment to create beautiful smiles for life.
Dr. Bruce Sokel
Dr. Bruce Sokel is founder of the original Orthodontic practice in Bendigo nearly 30 years ago. He is an avid golfer, passionate soccer player and karate black belt.
Dr. Sokel is a karate instructor and is the proud father of three and married to Fran.
Dr. Sokel is a member of the TIO (The Invisible Orthodontist) Group which is the leading provider for Invisalign in Australia.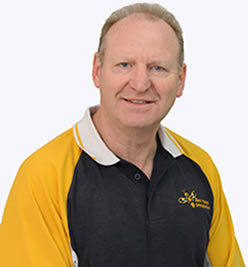 Dr. Tissa Jayasekera
Dr. Tissa joined the practice in 1990 after moving to Bendigo with his wife Philippa.
They have five children with Dr. Tissa being very involved in coaching local soccer at Spring Gully United Soccer Club.
He is also a keen road cyclist and can be seen in his Bee Happy lycra most weekend mornings around Bendigo.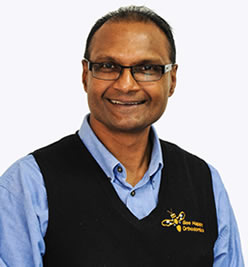 Bendigo staff travel to our branch practices – both Orthodontists work in Bendigo and Echuca.
Dr. Tissa travels to Kyneton and  Dr. Sokel travels to Kerang.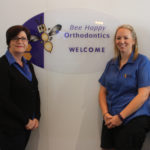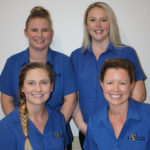 Our Treatment
Co-Ordinators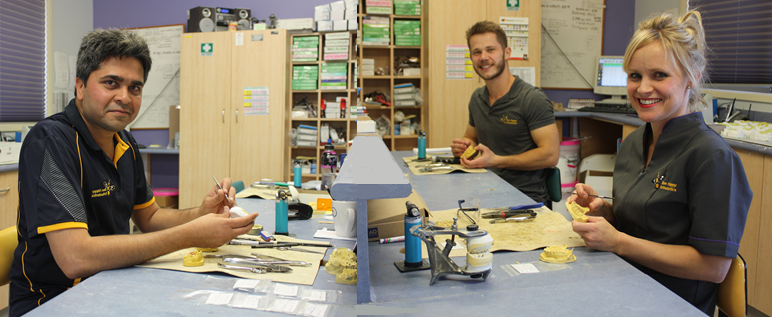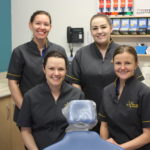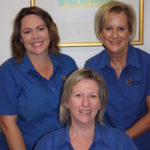 Our Dental Hygienists/                           Our Administration
                Therapists                                                                         Staff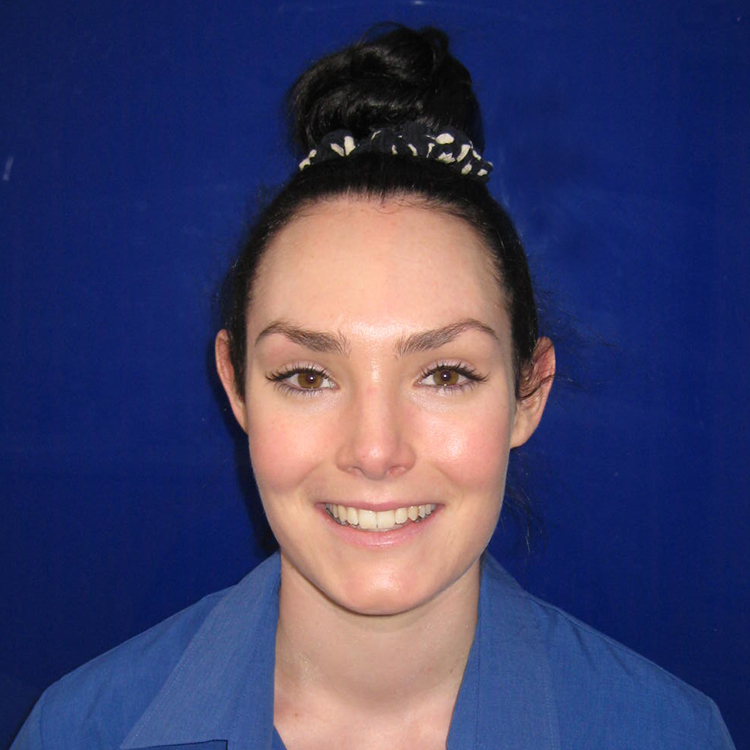 Staff Profile
Renee - Dental Assistant Trainee

Renee was born in Melbourne and moved to Bendigo with her family at the age of two.  She completed her secondary education education at Crusoe College and Bendigo Senior Secondary College. Upon completion of Year 12, Renee worked at a cafe and in retail for two years.  She had always wanted a career in the medical field, ideally in nursing and was excited to apply for the Dental Nurse Traineeship opportunity advertised last year.
The traineeship is made up of a 12-month course at RMIT with 6 one-week blocks in Melbourne and the rest of the time learning on-the-job at Bee Happy Orthodontics.
In her free time, Renee enjoys playing Centre for the Eaglehawk Netball Club A Reserve side.  She enjoys the people contact in her newly chosen career, both patients and co-workers. "One day I would love to travel, especially Europe, but that's a long way off," Renee says.
How Long at Bee Happy:  8 months 
Fav. Colour:

 
 Green
 Fav. Food:

:
 Burritos
Fav. Actor: Denzel Washington
Fav. TV Series:  Breaking Bad
Fav. Music: R&B
Fav. Season: Autumn
Star Sign:  Leo
 Interests:  Playing netball, travel and spending time with her pet dog Missy.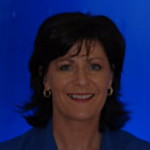 Leanne
Receptionist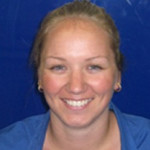 Monique
Receptionist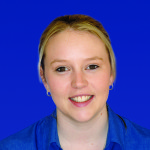 Rachael
Treatment Co-ordinator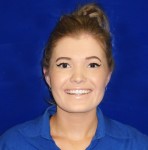 Betty
Clinical Team Leader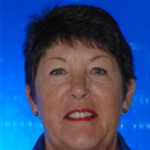 Joy
Dental Assistant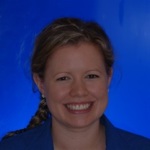 Jordan
Dental Assistant
Tash
Dental Assistant/Treatment Co-ordinator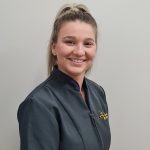 Charlotte
Dental Assistant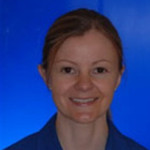 Kristy
Dental Hygienist
Alison
Dental Hygienist/Therapist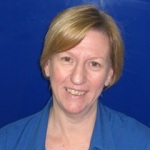 Barb
Financial Co-ordinator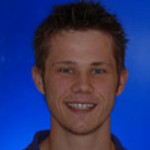 Jayden
Dental Lab Tech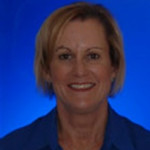 Sandy
Marketing Manager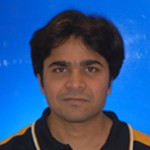 Hameed
Dental Lab Tech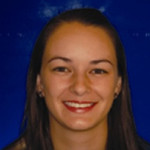 Stacey
Radiographer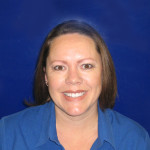 Maryanne
Stenographer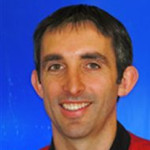 Matt
IT Manager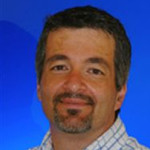 Danny
Radiographer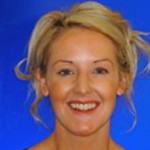 Nikki
Radiographer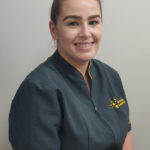 Melissa
Dental Hygienist/Therapist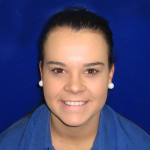 Darcy
Dental Assistant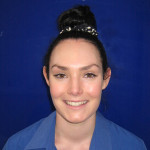 Renee
Dental Assistant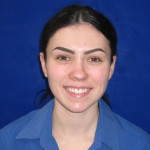 Grace
Dental Assistant