Full Braces
Used for correction of extensive crowding and bite correction.
Treatment generally takes between 18 to 24 months. Once the braces are removed, retainers need to be worn.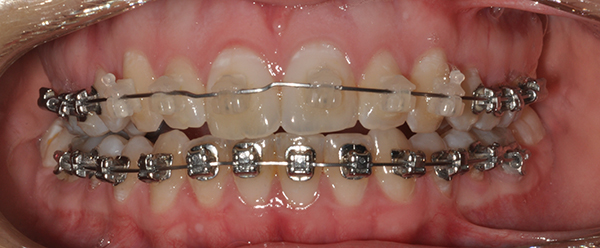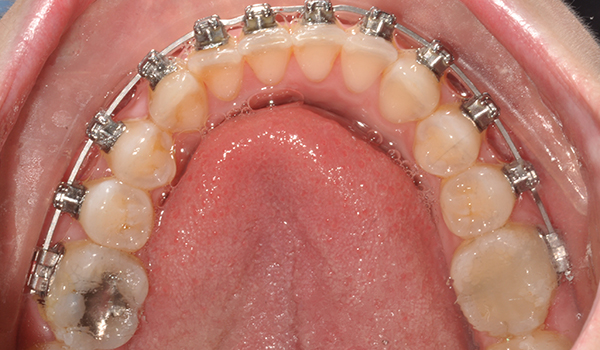 Lingual Braces
This is an ideal type for orthodontic treatment for those people who for social or professional reasons, do not want to show braces on their teeth, even clear braces, lingual braces are the closest thing to "invisible braces".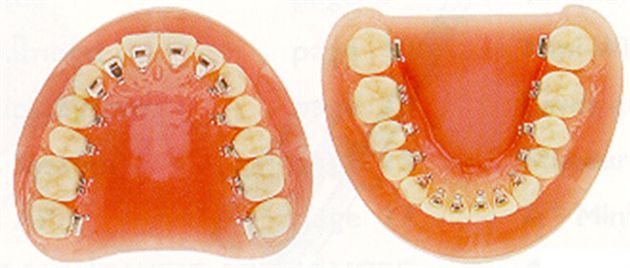 Part Braces
Bracing of  just one jaw or a limited number of teeth. Generally used where the bite is satisfactory  but limited correction of tooth alignment is need.
Treatment can take between 6 to 12 months. Sometimes one arch treatment can take longer. Retention is generally required, depending on the original problem.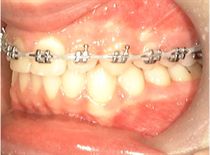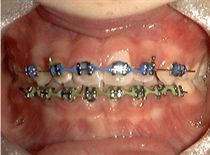 Clear/Invisible Braces For Adults
There is new technology that is nearly invisible that will straighten teeth using a series of custom-made, nearly undetectable aligners instead of traditional braces.  We offer Invisalign treatment aligners.  These aligners are made by taking an impression of your teeth and using 3-D computer technology and translating your Specialist Orthodontist's instructions into a series of precisely customised aligners for both your top and bottom teeth.
You then wear each set of aligners day and night for about two weeks, moving your teeth gradually – week by week, millimetre by millimetre – until you've achieved the intended result: straight teeth.  The average treatment time is around 12 to 18 months which is about the same treatment time for traditional braces.
Whether your teeth are crowded or too far apart, you'll have a new reason to smile without worrying about people seeing you with braces. This method of treatment isn't suitable for everyone, but your Specialist Orthodontist will let you know if the treatment is right for you.
Fashion Braces
The orthodontic brackets and the rubber modules and elastics used with them come in a variety of colours .
Coloured modules and gold braces make a fashion statement and make the process of having braces more fun for the patient.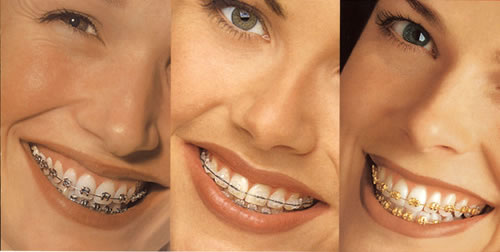 Insignia Treatment System
Insignia is a fully interactive software and custom appliance system designed to give every patient a customised smile.  Its precise, start-to-finish process delivering maximum clinical and practice efficiency and lets the Orthodontist and patient see 3D images of how the treatment will look from start to finish with individual brackets designed for each patient.

Our standard braces
Clear braces upper and lower and clear upper with lower metal braces.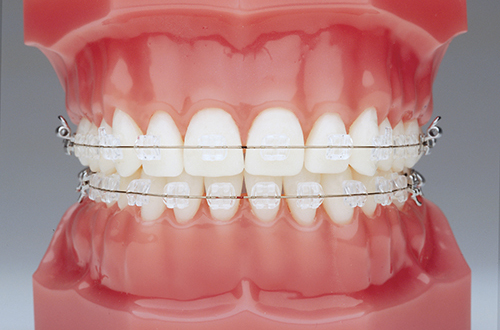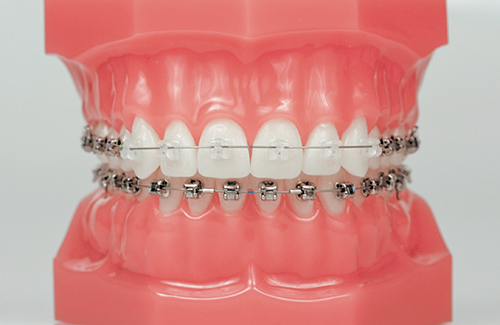 Self-ligating Braces
Conventional braces use clear or coloured modules. We use new self ligating braces which reduces the friction and generally shortens movement time, allows for more time between visits and results in less pressure, pain and decay to teeth.