Interleague Honours - May 2017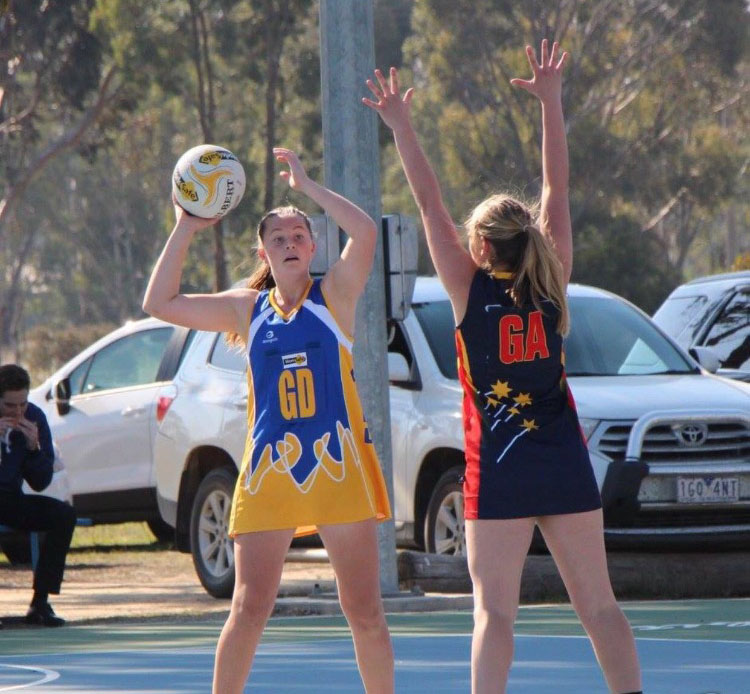 Morgan Keating – aged 16  of Kerang
Morgan  had the honour of playing in the Interleague Team for the Golden Rivers League in mid May this year. She is one of our patients from Kerang and plays in the under 17 division. During her match Morgan won 'Best on Court' for her team.
As a member of  the Wandella FNC, Morgan normally plays in the Centre position for both the Under 17 team as well as in the A Grade team. For the Interleague match she played in Goal Defence. Morgan has been playing netball since the age of 8 and has won numerous premierships and 'Best and Fairest' honours.
Another highlight of her netball career was being a part of the Northern Zone Netball Academy where Morgan trained and played with the best netballers from the area. She also had a few trips to Melbourne for training and matches to help improve her skills.
Morgan also plays basketball, loves to waterski and waitresses at the Royal Hotel in Kerang.  When she  finishes year 12 next year, Morgan hopes to study to become a nurse.  Good luck Morgan in all of your future endeavours.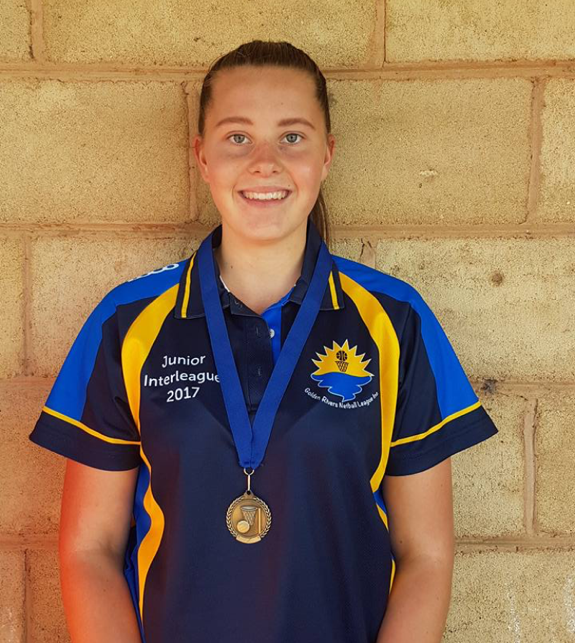 Sister Success - May 2017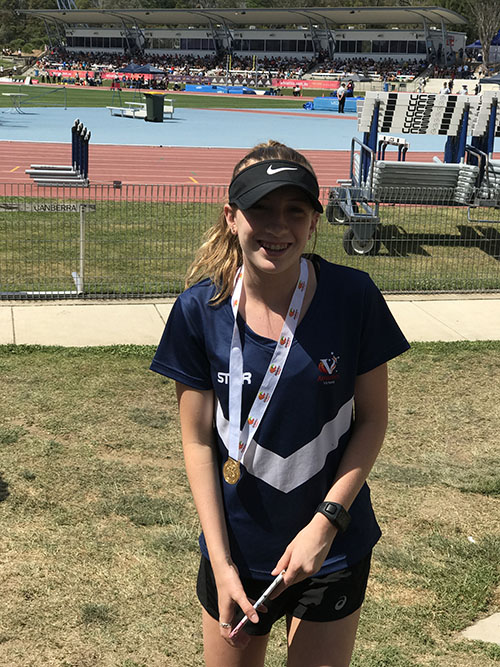 Zahra and Yazmin Hayes – aged 15 and 14 of Elmore
About Zahra
The Hayes family of Elmore has four very talented kids involved in sport.  Two sisters of the Hayes family are patients at Bee Happy and have had great success at both the state and national levels in Athletics.
Zahra is a race walker and has recently won two Australian titles, one at the All Schools Championships and one at the Road Walking Championships.  She became interested in athletics when she was 10 years old. Zahra's older sister was involved in Little Athletics at the time as well, so she decided to go along.  A coach recognised her running style and felt she would be a good race walker.
Zahra is in year ten at Rochester Secondary College and is a member of the South Bendigo Senior Athletics Club and the Bendigo Race Walking Club.  She also plays netball for the Elmore Netball Club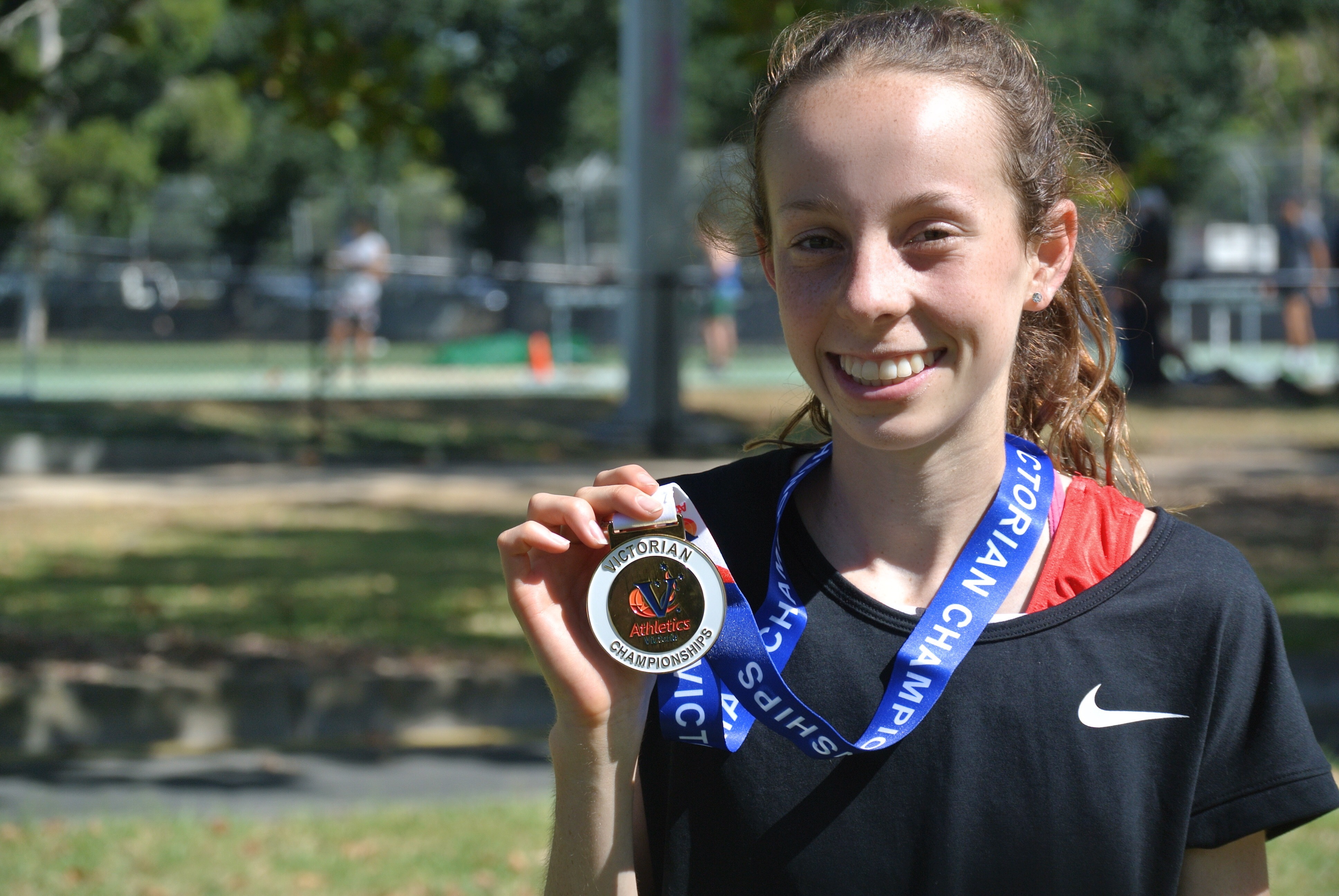 About Yazmin
Zahra's younger sister Yazmin is a middle distance runner. She won the state under 16s 3km event in February. This qualified Yazmin a place at the nationals in March that were held in Sydney.  She came in first for Victoria and 9th in Australia.
Yazmin in is year 9 at Rochester Secondary College. She used to play netball as well, but gave that up to concentrate on her running.  Yazmin is also a member of Rochester Little Athletics and South Bendigo Senior Athletics Club.  She is very dedicated to her sport and will continue to run throughout her life and hopes to keep improving her times and competing at higher levels.
Both girls also compete in cross-country running and train with the local swimming club, but do not compete in swimming. It helps them to keep fit.
Bee Happy sends its best wishes to both girls in their sporting endeavours and life ambitions.
Mountain Bike Riding National Ranking - April 2017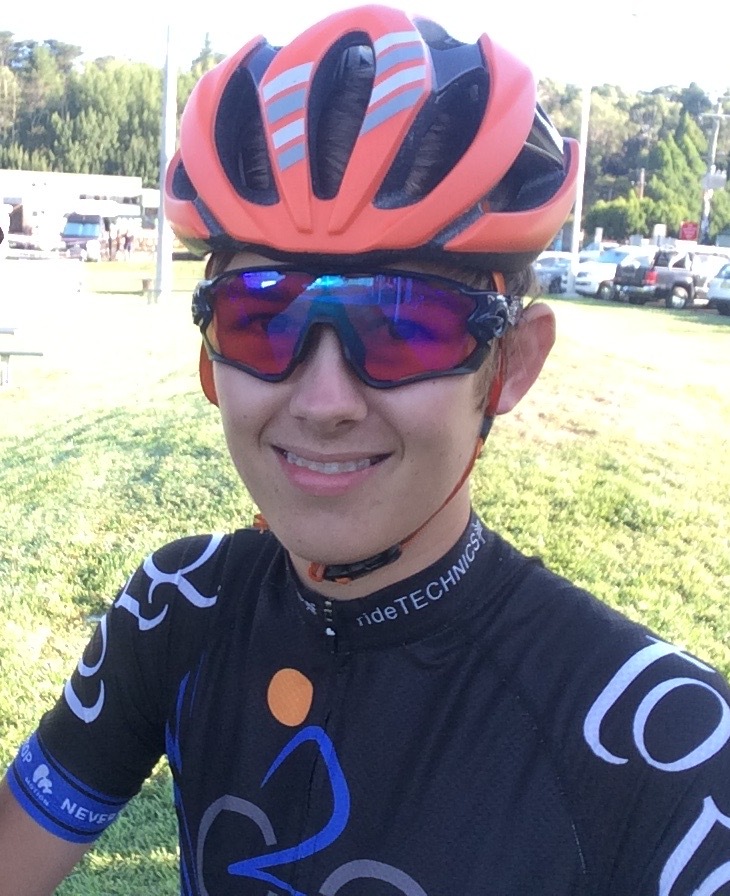 Archie Richardson aged 13 of Kennington
After struggling to find a niche in the sporting world, one of our patients, Archie Richardson, found his calling when he participated in the Energy Breakthrough try-outs with his primary school, St Therese's. From the positive experience in this event three years ago, Archie became involved in mountain bike riding in the cross-country discipline (XCO) and joined the Bendigo Mountain Bike Club. In March this year, Archie won the prestigious Golden Triangle Epic Race in the under 15's boys 30km category. After a highly successful 2016/17 race program, Archie is now ranked  8th in the nation and 3rd in the State in the under 15's boys category. 
Prior to this amazing accolade, Archie competed in the 2015 Victorian Schools Cycling Championship and won the State Championship & Yellow Jersey for Mountain Bike Riding U/13 category.  In 2016 he had success in the Mountain Bike Australia XCO National and Victorian U/15 Series, as well as the Club's Summer and Winter series.
Whilst Archie is having a short break, he will race in his club's winter four-race series then compete again in the Victorian Schools four-race series. In November he hopes to compete in the Catholic College Energy Breakthrough team again.
Archie is also a member of the Bendigo Two Wheel Academy, which is the junior sports academy for mountain bike riding.  His father David manages the program with 3-4 coaches.
Archie's goal is to rank in the top three in the nation in at least one age category as he progresses in the sport.  His ideal career will somehow involve sport, ideally cycling, or he may study sports physiology. Regardless of his career, he hopes to always continue to ride in his chosen sport and enjoy his other interests including video editing and mastering Rubik cubes.
Melbourne Australian Tennis Open Ballkids - March 2017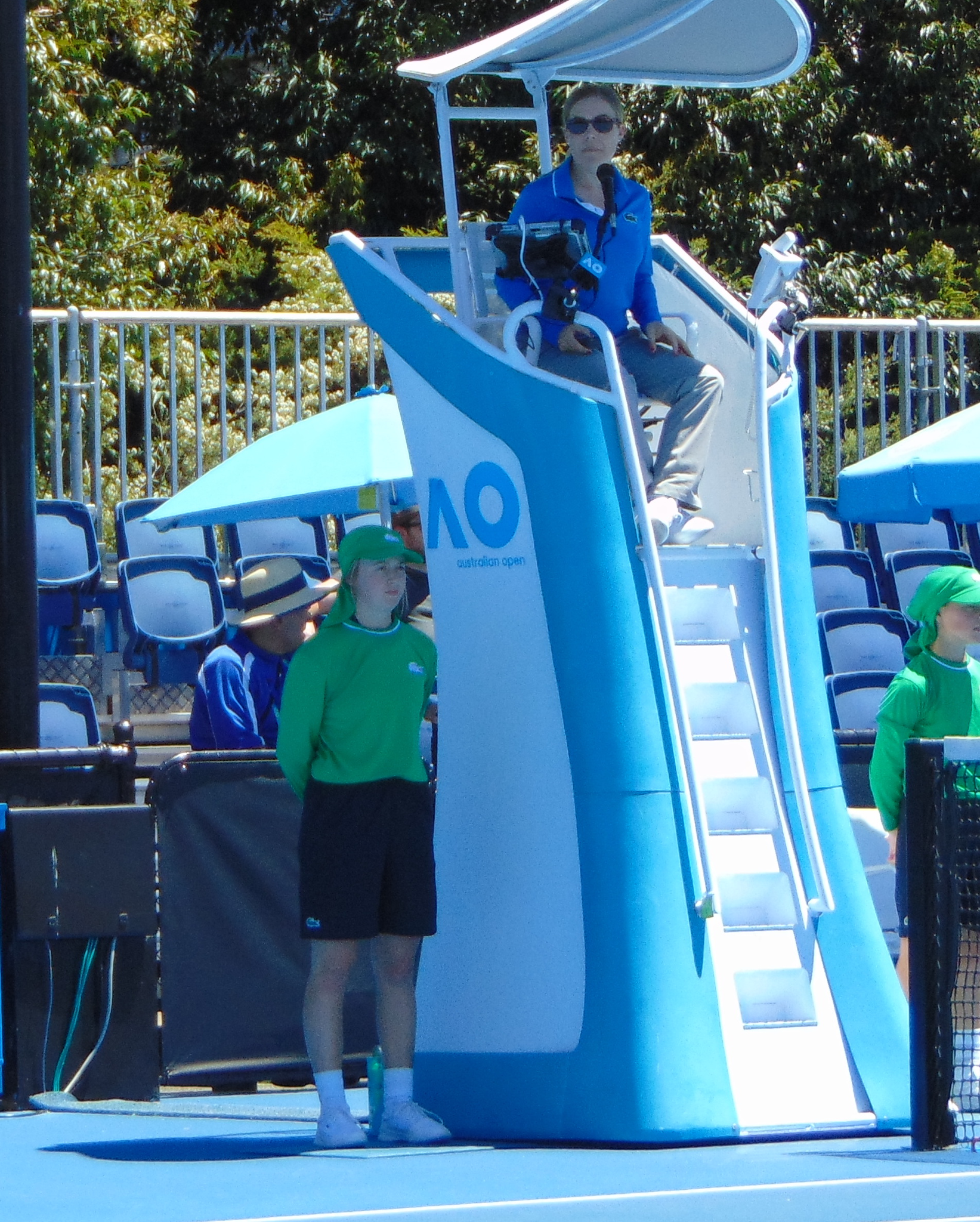 Katie McKellar aged 15 of Golden Square
Many kids dream of becoming a Ball kid at the Australian Open Tennis Champioship, held each year in Melbourne. That dream came true for one of our patients. Katie McKellar was one of over 2,000 kids between the ages of 12 and 16  who applied in February 2016 to be a Ballkid  at the 2017 tournament.
 Katie has played tennis  for South Bendigo Tennis Club for over six years. She became interested in becoming a Ball kid a couple of years ago, when her tennis coach suggested that she join the Bendigo Professional Tour as a Ball kid. This was a great stepping stone for Katie, which held her in good stead when she applied for the Australian Open Ball kids trials.
The first set of trials were held in Bendigo.  From the 2,000 kids who applied in the level one trials, 750 were chosen. Katie then had to travel to Melbourne for the Level 2 trials, where the number was further culled to 450 kids. The final number of Ball kids for the event was 380,  with three of of them coming from Bendigo. Katie was  notified  of her successful application in November last year. She then underwent more training and gained experience in some higher level tournaments.
When asked about the best part of the experience Katie replied, "I was a Ball kid for one of Rafael Nadal's early round matches on Rod Laver Arena" She said she wasn't nervous as she had participated in matches with big crowds at Hisense Arena earlier in the tournament.  She was more excited than nervous and, "I made so many friends at the tournament-more than 50 in total," she said.
Katie is too old  to apply for next year's tournament so she feels lucky to have been chosen for this year's event. The Ball kids are all volunteers, but the experience is priceless  and very motivating for the younger players.
Katie is in Year 10 at Crusoe College and loves all sports.  She plays netball for Bridgewater Football/Netball Club and represents her school in tennis, swimming, little athletics and football.  Katie is not sure what she will do for a career in the future, but it will likely involve sport and she will definitely be involved in sport for the rest of her life.  Good luck Katie!